| ENGLISH |
           The countdown to Christmas starts today! There are seven days left and I am still continuing my search for the perfect ,last-minute gifts.
  While looking for the ideal presents for my loved ones, I decided not to buy what I firstly wanted, hoping that I will find something better in other places. So here I am, in the same situation the third year in a row.
  I'm writing this article on my way home realizing that the last solution is online shopping.
  Lucky me that I know this online store: www.notino.co.uk . I'm subscribed to their newsletter and everyday I get special offers and promotions to original luxury and drugstore products. I have already done a part of the Christmas shopping from the site, I have tried their products and I'm really happy with them.
  They also have gift kits for both ladies and gentlemen, what could be more helpful in this situation?
  I still have some things left to buy but I know where to get them: NOTINO!
  My recommendations:
1.The MATRIX OIL WONDERS I always apply it after washing and before drying my hair. It makes it smoother, gives a nice smell and texture. #MustHave
2.The MAKE UP REVOLUTION AMAZING NUDE LIPSTICK ;   Who says that only luxury lipsticks are good? I have tried myself, both categories of (drugstore and luxury brands) and of course there was a difference on the resistance of the product but if you don't mind retouching your lipstick every 2 hours instead of every 5, save some money. #MustHave
3. The PRO FIX SPRAY by REVOLUTION Make-Up is what I always apply after finishing my make up. It makes it last all day long and gives a matte aspect to your skin. Use it and you won't have to worry about getting oily skin ever again. #MustHave
4. The BLENDING SPONGE by BrushArt  ; The first step in getting a perfect look is applying the foundation (of course after using a primer or a hydrating cream). The blending tool makes the difference in spreading the product uniformly on the face. This has been really helpful for me, you should try it out! #MustHave
                                                     | ROMANIAN |
  Numărătoarea inversă a început! De astăzi mai sunt 7 zile pana la Crăciun și nu stiu voi dar eu am intrat in criza de timp cu cadourile!
  In căutarea "cadoului ideal" pentru cei dragi, am amânat cumpărarea produselor ce mi s-au părut potrivite in speranța sa gasesc ceva mai bun. Deci iată-mă in aceeași situație al treilea an la rând.
  Scriu acest articol in drumul meu spre casa, gândindu-ma la singura soluție rămasă: online shopping.
  Noroc pe cei de la aoro.ro, perfumeria mea online preferata. Sunt abonata la newsletter-ul lor si primesc in fiecare zi o grămada de oferte la produse originale de tip drugstore si luxury la un preț super bun! Am facut deja o parte din cumpărături la ei si am testat produse noi de care sunt foarte mulțumită.
  De asemenea as vrea sa mentionez si faptul ca au seturi: "cadouri pentru ea" cat si "cadouri pentru el". Ce poate fi mai simplu? Aceste seturi pot fi achizitonate exclusiv de pe Aoro, sunt realizate special pentru clienții lor cu un design propriu și o selecție de cele mai bine vândute cosmetice și parfumuri.
Recomandările mele:
  1. MATRIX OIL WONDERS
Eu il aplic intotdeauna pe parul ud, dupa spalare înainte de a-l usca. Acesta imi face parul mai matasos, ii ofera un miros placut si o textura impecabila. #MustHave Ladies!
2.MAKE UP REVOLUTION AMAZING NUDE LIPSTICK;
Cine spune ca numai rujurile produse de brand-uri de lux sunt bune? Personal, am încercat, ambele categorii (luxury si drugstore) si, desigur, exista o diferenta cu privire la rezistenta produsului, dar cred ca depinde de preferintele fiecaruia. Pe mine nu ma deranjeaza sa imi retusez rujul la 2 ore dupa aplicare, in loc de 5, atata timp cat pe perioada respectiva are un aspect perfect. In ultima vreme am purtat aceasta nuanta nud de la Make Up Revolution pentru un look natural. #MustHave
3. PRO FIX MATTE SPRAY by Make Up Revolution este ceea ce aplic întotdeauna dupa ce imi termin machiajul. Acest produs e extrem de simplu de utilizat si imi menține machiajul intact pentru o perioada de aproximativ 8 ore. Utilizati-l si nu va mai trebui sa va faceti griji cu privire la aspectul uleios al tenului ce poate sa apara pe parcursul zilei. #MustHave
4. BLENDING SPONGE by BrushArt  Primul pas in obtinerea unui look perfect este aplicarea fondului de ten (desigur, dupa folosirea unui primer sau o crema hidratanta). Blendingul este un pas important in obținerea unui look perfect, mai ales cand vorbim de raspândirea produsului uniform pe ten. Acest produs a fost foarte folositor pentru mine si cu siguranța e #MustHave
  Sper ca acest articol va va ajuta dacă sunteti in aceeași situație cu mine. Eu va doresc Sărbători Fericite, un Crăciun călduros alături de familie si prieteni si multă sănătate!
                                                         | SPANISH |
La cuenta atrás ha comenzado! En la actualidad hay siete días hasta la Navidad y yo todavia no e comprado todos los regalors!
   En la búsqueda del "regalo perfecto" para los seres queridos, he retrasado la compra de productos que parecían apropiadas, pensando que encontrare algo mejor en otras partes. Así que aquí estoy en la misma situación el tercer año consecutivo.
   Estoy escribiendo este artículo en mi camino a casa pensando solamente queda una solución: las compras en línea.
   Vaya suerte con los de fapex.es, son mi perfumeria mi línea favorita. Suscribirse a su boletín de noticias y recibir todos los días un montón de ofertas de venta de farmacias tipo original y el lujo a un precio super bien! Ya he hecho algunas compras en ellos y probar nuevos productos que estamos muy contentos.
   También y juegos de regalo, tanto para "ella" y "él". ¿Qué podría ser más facil?
   He comprado algunos presentes, pero ahora que sé y donde: fapex!
1. MATRIX OIL WONDERS Siempre lo aplico después del lavado y antes de secar mi cabello. Me siento como que lo hace más suave, le da un buen olor y también textura. ¡Seguro que quieres tenerlo!
2.MAKE UP REVOLUTION AMAZING NUDE LIPSTICK ¿Quién dice que sólo los pintalabios de lujo son buenos? Me he probado, ambas categorías de cosméticos (farmacia y marcas de lujo) y, por supuesto, hubo una diferencia en la resistencia del producto, pero creo que depende de la preferencia de todos. No me importa echarme el pintalabios cada 2 horas en lugar de cada 5 horas. Ultimamenta estuve llevando el tono nude de Make Up Revolution para una apariencia natural.
3. PRO FIX MATTE SPRAY by Make Up Revolution es lo que siempre aplico al maquillaje después de terminarlo. Este producto es extremadamente fácil de usar y hace tu maquillaje dure todo el día. Utilizarlo y no os tendreis que preocupar sobre la apariencia de la piel grasa que puede ocurrir durante el día.
4. BLENGING SPONGE by BrushArt: El primer paso para obtener una apariencia perfecta es aplicar la base (por supuesto después de usar un imprimador o una crema hidratante). Blengind es muy importante en este paso, extendiendo el producto uniformemente en la cara. Esto ha sido realmente útil para mí y estoy seguro de que será útil para usted también.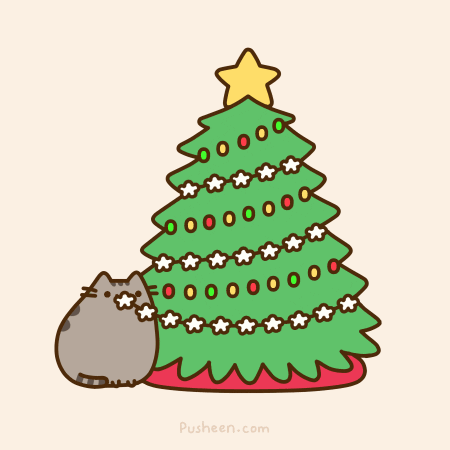 Please reload